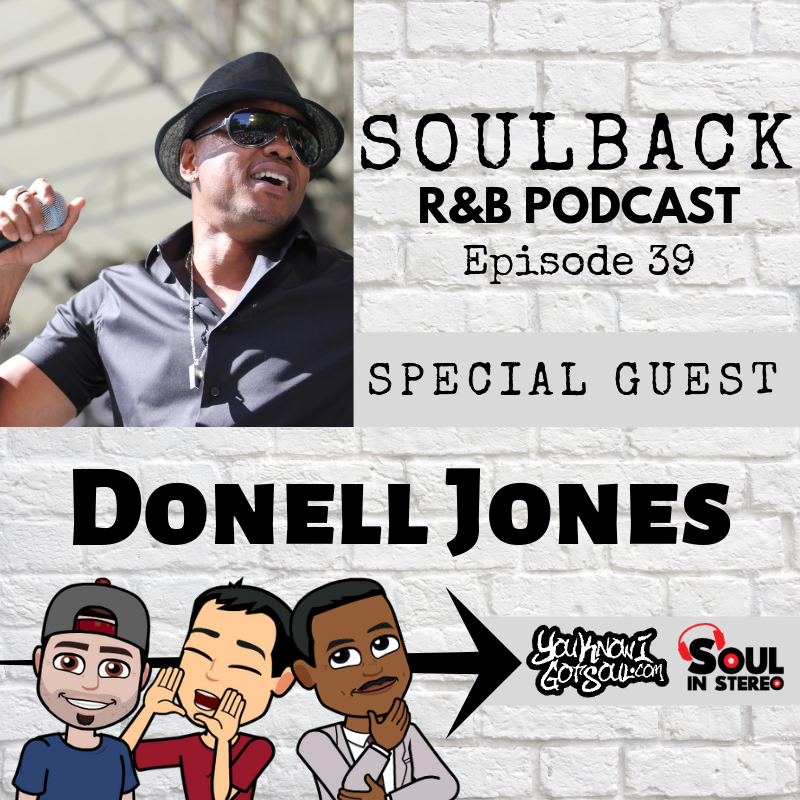 0:02:40 - India Arie's new album "Worthy"
0:04:25 - New music from Kehlani, Ciara, Brian McKnight plus more
0:14:10 - Jagged Edge has a new single coming and we're praying it's not like the last album
0:16:10 - Donell Jones joins us on the SoulBackPodcast
0:16:57 - Donell vs Darnell
0:17:45 - His songwriting and the impact of his sound
0:21:33 - The new Donell Jones/Jon B duet
0:25:30 - Backstory on "I Want You To Know", "Shorty (Got Her Eyes On Me)" and "Spend The Night"
0:32:00 - Working with Jacquees and King of R&B conversation
0:36:50 - Donell Jones talks about his upcoming album
0:50:00 - Playa Please Award: Ella Mai/Aretha Franklin R&B quiz and Jussie Smollet controversy
We finally got Donell Jones on the SoulBack podcast! We've seen so many requests from the readers to bring in the smooth R&B singer as a special guest, so we had to make it happen. We talk to him about his new music, his upcoming collaboration with Jon B as well as his involvement in Jacquees' career. He also clears the air about his actual name and if it actually is Darnell Jones. We also touch on new music from India Arie, Ciara plus much more. We also talk about Ella Mai's struggles to name three Aretha Franklin songs as well as the Jussie Smollet controversy.